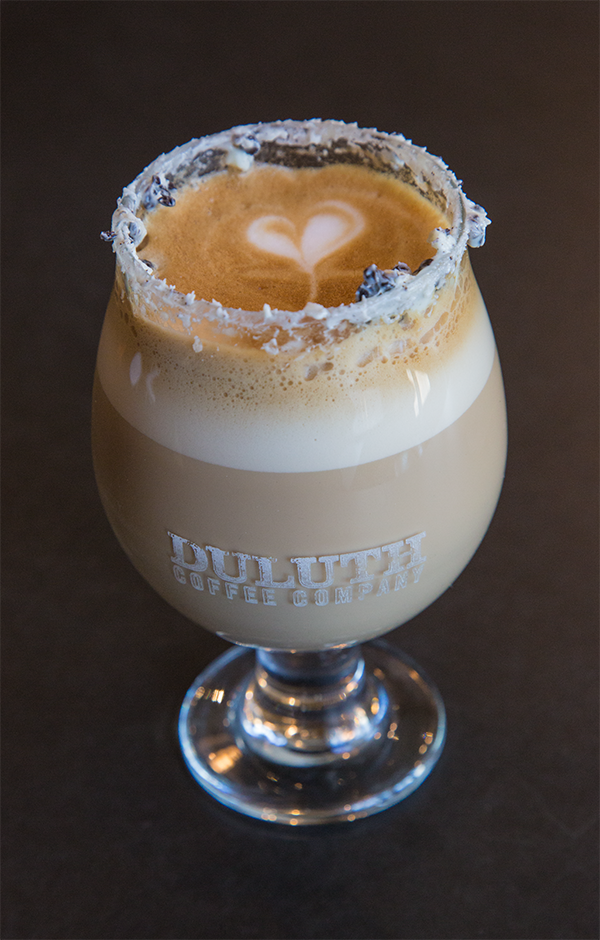 By Christa Lawler, Duluth News Tribune
Video & Photos by Michelle Truax
What do you drink with a Reese's Peanut Butter Cup? Frangelico, obviously. It's an old bit of coffee shop wisdom that has stuck with Heiko Edwardson as he's shifted from barista to bartender at the Red Herring Lounge. Frangelico is a hazelnut liqueur and hazelnut makes everything better.
Including a Reese's Peanut Butter Cup.
The News Tribune and Duluth.com asked local bartenders and baristas for a trick inspired by a treat. Each one blindly — for the most part — drew a mystery traditional Halloween candy from an orange pumpkin then found a drink to complement the pick.