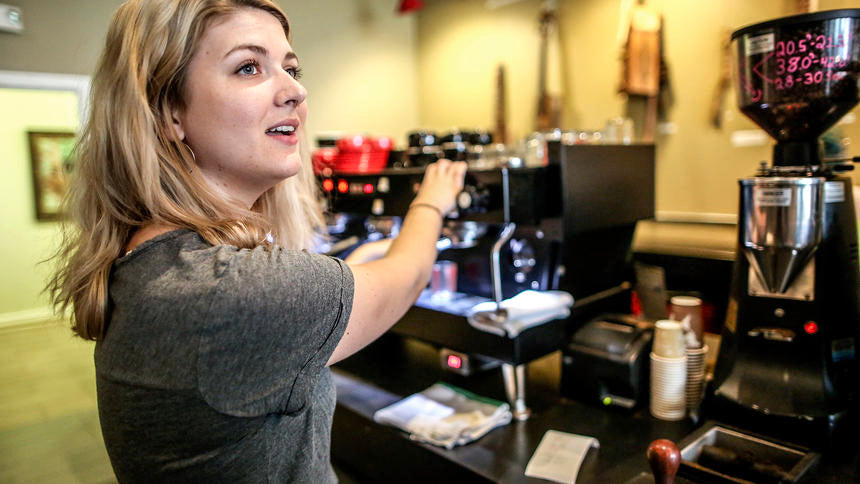 The face of Duluth Coffee Company is a 22-year-old Costa Rican farmer named Diego Abarca.
"We've been texting back and forth," said Eric Faust, showing a picture on his cellphone of a verdant Tarrazu hillside before swiping to a shot of a dozen young coffee trees. "He's planting varietals that we told him we'll buy in three years."
Standing inside his company's ambitious expansion that has added beer and cocktails, a training lab and soon a giant new roaster, this is who Faust wants to talk about.
"We're a roastery first, and we believe in education and highlighting the people that truly produce, which are the growers," he said.
It's those kinds of conversations — about origin, taste and the people coffee drinkers don't often get to meet — that led to the birth of Duluth Coffee's Roasteria on the corner of Superior Street and First Avenue East this summer. That and the fact a 70-kilogram roaster wouldn't easily fit in the cafe down the street where a 12-kilogram roaster sits today.
With the new capacity, Faust and his director of coffee, Charlie Comnick, can spend less time roasting and more time telling the stories that are at the cutting edge of the coffee world.