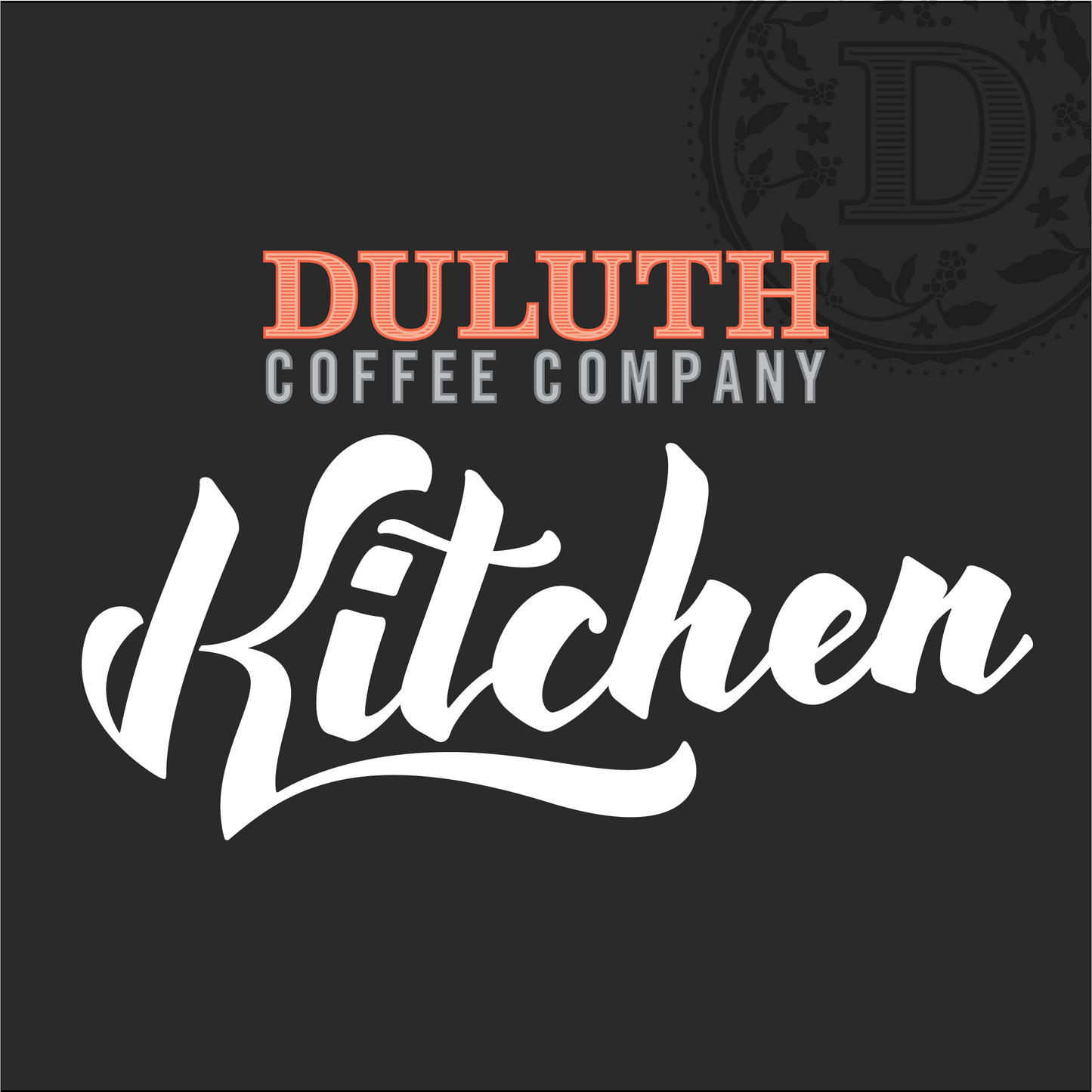 Brunch is back in Downtown Duluth!
The Kitchen is  located next door to the Cafe in the old Coney Island space in Downtown Duluth. The Kitchen features farm to table food, a full bar serving cocktails, as well as your favorite coffee drinks.
The Kitchen has a full espresso bar with farm specific coffees and a craft cocktail menu. The cocktail menu includes a house made Bloody, and an espresso martini made with Zenith City Espresso, port wine and local maple syrup. Brunch options include Settlement Stash biscuits and gravy, a Harvest Hash, loaded French Toast and even a Bahn Mi sandwich. All of the food is sourced with the same intention as the coffee; with the focus on the farmer. 
Owner Eric Faust says, "Our customers have been asking us where to find breakfast for the past 10 years and it has taken us that long to be ready to do it. The Kitchen is a beautiful reflection of our values as a company. We have traveled around the world meeting the people who grow our coffee and are excited to now meet the farmers in our own backyard."
The new space is open 8am to 3pm with a full bar and booth seating.
Here's a sneak peak of the Food Menu: 
Our Food Philosophy is farmer focused. We source as many ingredients as we can from local farms. It's our responsibility to support local farmers and support the community in which we do business. We strive to be conscious consumers and we hope you do too.
ROPER FARMS: HOLYOKE, MN - Amy Roper supplies
pork products & eggs

NORTHERN HARVEST FARM: WRENSHALL, MN - Rick & Karola Dalen
provide fresh produce

DAVIS ACRES RANCH: BARNUM, MN - Brad and Jessica Davis
supply eggs

LITTLE CHILI FARM: TWO HARBORS, MN - provide garlic and
other fresh produce

HAPPY HOLLOW CREAMERY: BAYFIELD, WI - Farmstead sheep's milk
cheeses operated by Fred Faye

CHELSEA MORNING FARM & NEVER SUMMER SUGARBUSH: TWO HARBORS, MN - Jason and Cree Bradley process maple syrup and grow
fresh produce

FARM LOLA: WRENSHALL, MN - provide honeyberries
and strawberries